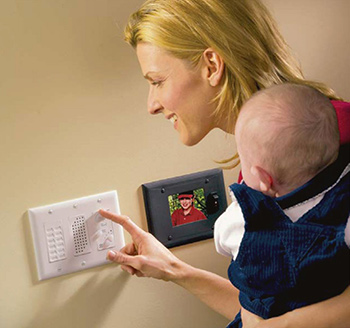 Video intercom systems may be installed outside or inside. In addition to clear sound, video intercoms offer sharp colour images. The advantage of a video intercom is that users can see potential visitors and anyone else with them.
Phone entry intercom systems connect directly to the resident phone lines in a building. Residents are called without making a call to the central office, which bypasses the expense of telephone charges. They offer lower costs, convenience and privacy, as the dialed phone number remains unrevealed.
IP intercom systems distribute audio and video signals on a local area network in an apartment building or office. The intercom system acts like any other device on the local area network, which allows for flexibility. Multiple locations in different buildings can be connected for maximum reach. IP Intercoms can integrate with VOIP systems, allowing advanced functionality such as IVR, digital PABX integration, extension trunking over the internet, and intercom call logging / reporting.
Emergency Help points, information lines, and after hour access points / intercom systems can be promptly answered by our trained security operators, saving your business money by providing a cost effective service to your clientelle.
Ask our friendly staff for more information on any of these, we install intercom systems sydney wide!
At Iview Security we also offer integration between your Alarm system, Security camera system, access control system and Intercom system. Ask us for more information if you are interested in our Complete Custom System!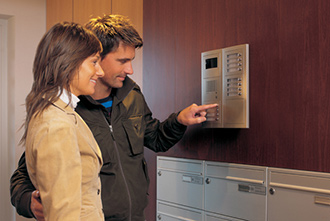 Intercom systems are amongst the most comforting security service options available.
They facilitate improved security and increased efficiency.
They allow you to control many security features from the comfort of your desk or inside your home.
They improve efficiency by allowing people to speak to one another from different parts of the building without the need to move or meet.
They provide peace of mind.
They offer a variety of options for different needs and budgets,
There are 4 main types of intercom and a variety of features to consider.
Intercoms
Commonly used in apartment buildings or office complexes, intercom systems provide communication from an entry point, or doorstation, to an internal handset. Externally they can be used to screen prospective visitors from outside a point of entry and internally they can be used to ease communications between rooms or offices. They can also double as public announcement systems.
Our range of audio intercoms includes a variety of attractive, durable and sleek styles both for external and internal use. Some have handsets while others are hands-free.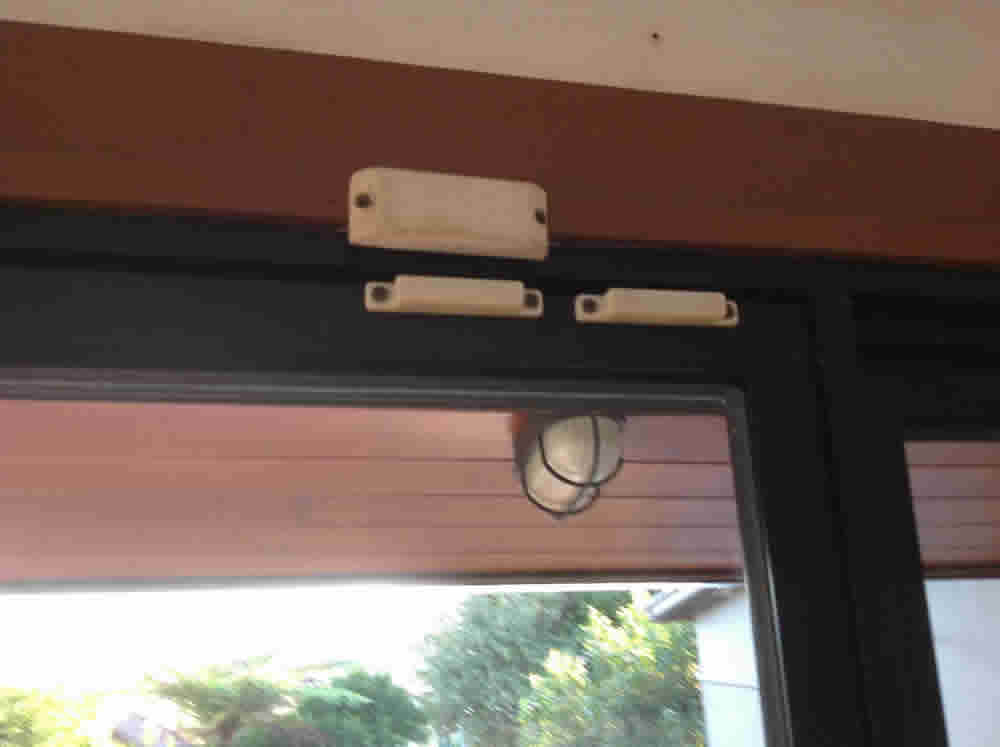 Intercoms are ideal for placement outside a home or place of business. In addition to providing clear sound, the quality video camera built in provides sharp images allowing you to see who is speaking as well as anyone else that is there. This creates increased ease of mind and security.
Iview Security' audio/video intercoms come with innovative features such as:
Colour TFT Screen,
Video memory,
Pan, tilt and zoom views.
Phone Entry Intercoms
Connecting directly to the phone lines in a building these clever systems allow residents to be called via their phoneline.
Phone entry systems can be configured to call internal PBX phones, or dial externally to allow intercoms to be answered remotely via standard phonelines or GSM mobile.
IP and VOIP Connectivity
Using a local area network (LAN), internet protocol (IP) intercom systems distribute audio and video signals throughout an apartment building or office. Providing flexibility and options, IP systems can be integrated with VoIP systems and digital PABX systems, extension trunking over the Internet and intercom call logging/reporting.
Emergency Help Monitoring
Your system can be designed to include emergency help points, information lines and after our access points.
These Emergency help points can be configured to call dedicated operators, or after hours contacts depending on your particular needs.